So sorry it's been so long since I've posted!!! I have been VERY busy these last few months…who came up with the idea of the "lazy days of summer"???
Warning! Long Catchup Post! 🙂
Anyway, here's a rundown on what has happened since my last post:
May 18th – I started my summer job as a paid intern at Thames Farm
June 6th – I graduated highschool 😉
June 13th – We brought home a Gulf Coast Native ram lamb, Amos: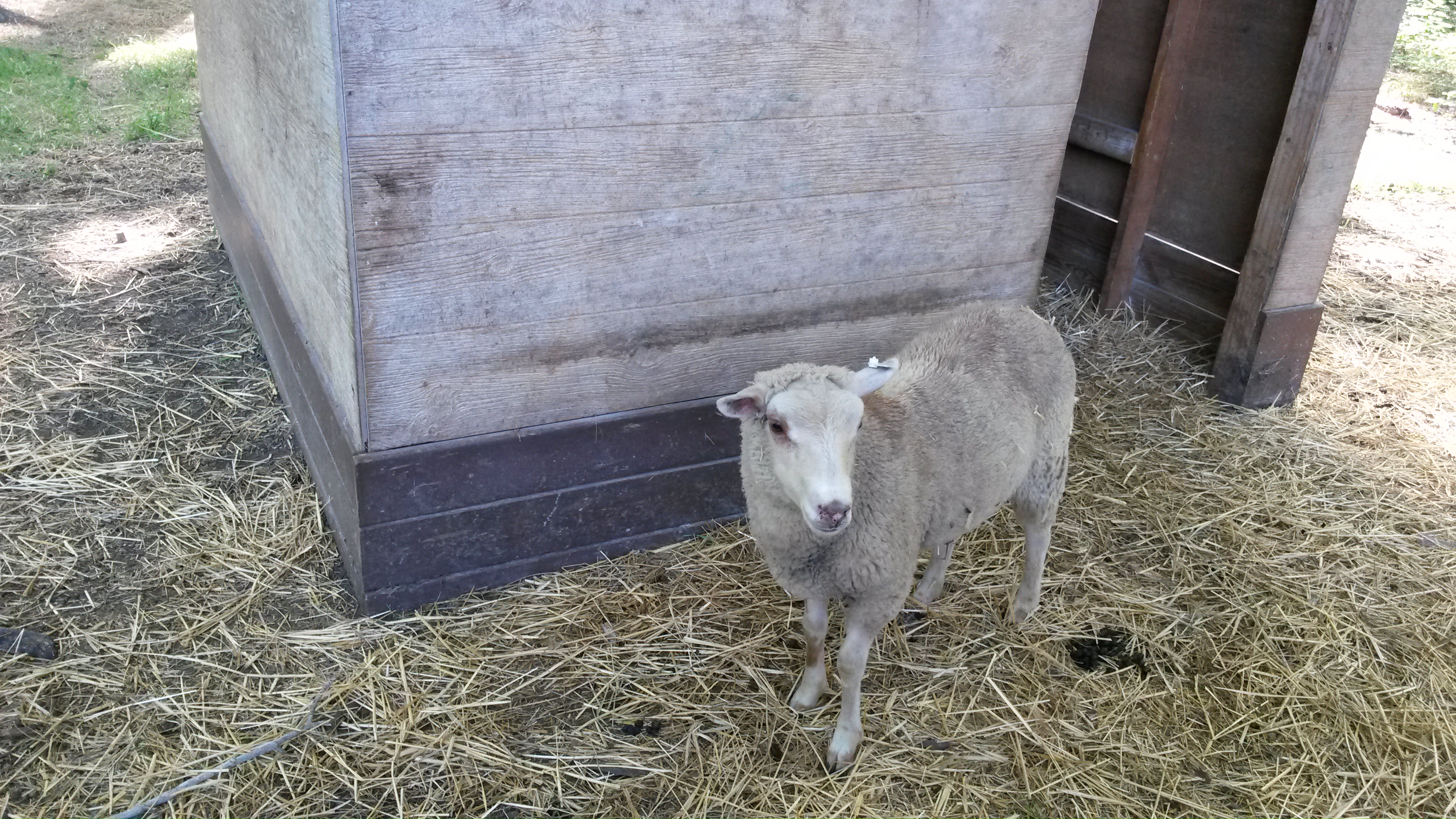 When we brought him home, we put him into a paddock to himself so he could slowly and calmly acclimate…Not so. Within 5 minutes he had run through 2 layers of 8-strand high tensile electric fence and found a gate that someone had left ajar. With that he was off into the woods! Eventually after 2 hours of trying to catch this sheep and 1/2 mile later, when he and I were both exhausted, we caught him in a subdivision, behind a bush in someone's front yard! Thankfully, Amos is settled in successfully with the bucks and we have not had any more "jailbreaks." (it helps that he knows where home is now too!)
June 27th – Meet Spicy and Pimento, Oberhasli bottle doelings!
Spicy: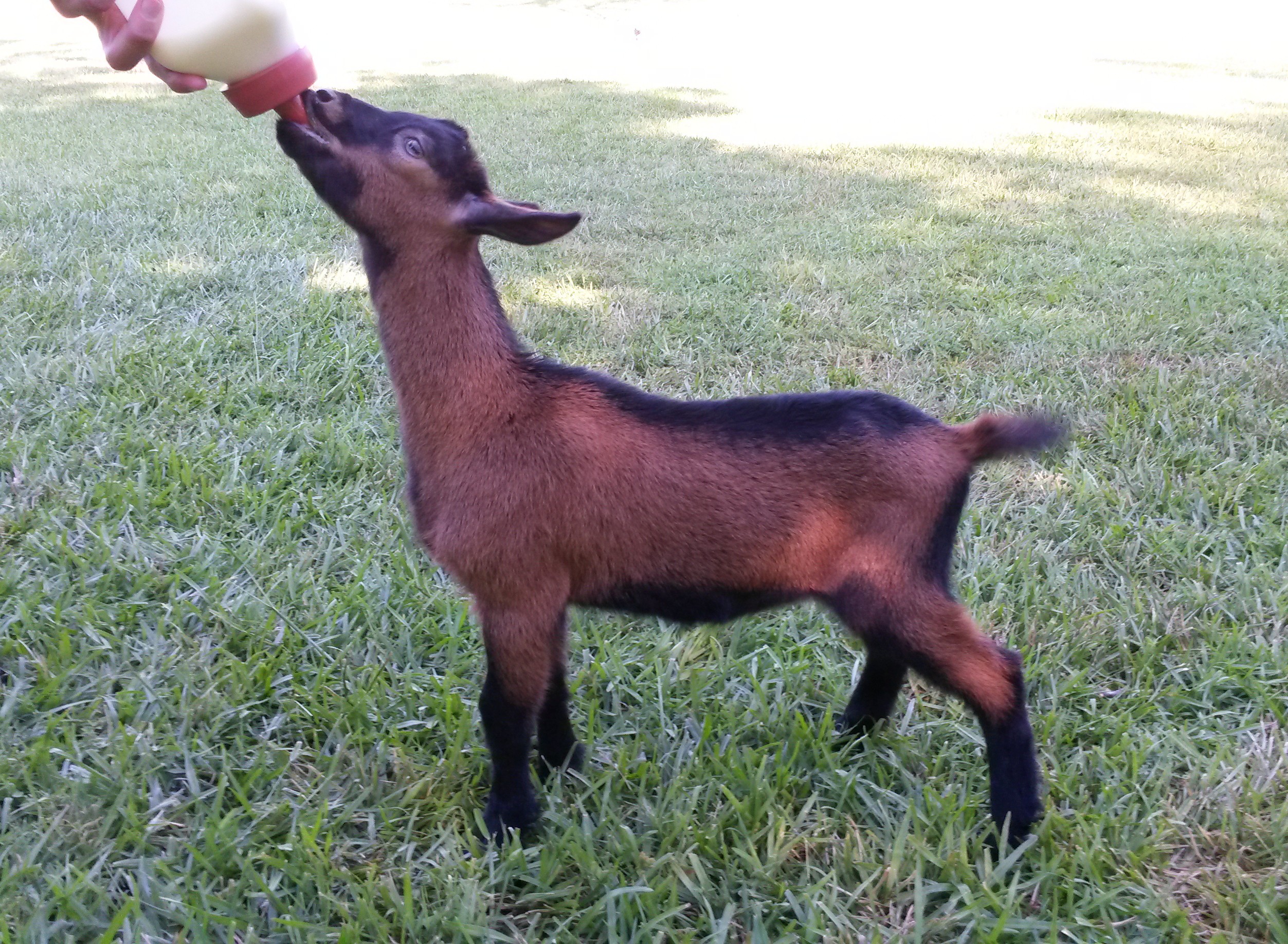 Pimento: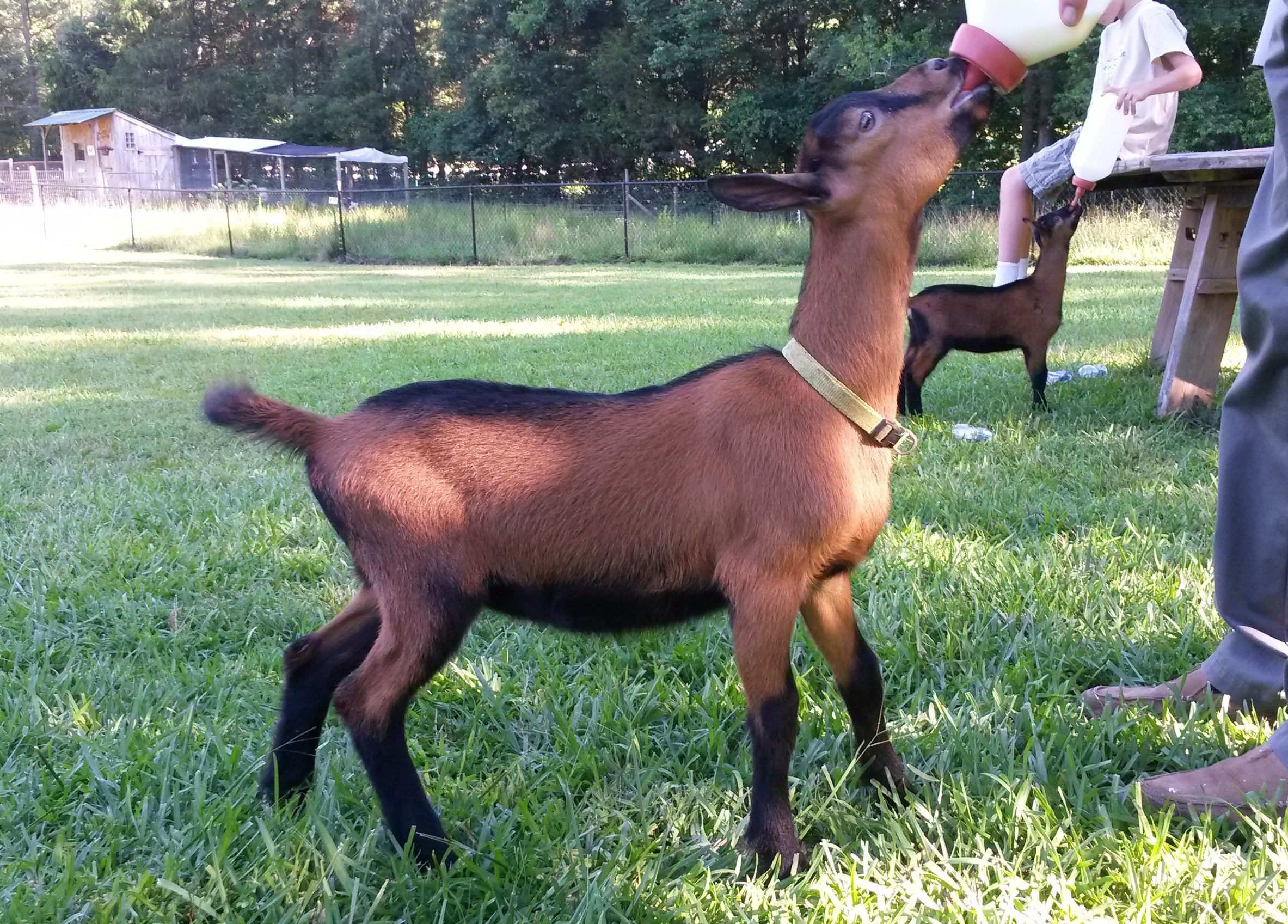 June 30th – Nigerian Dwarf buckling Ranchocabra Wholly Cannoli arrives to replace Jordan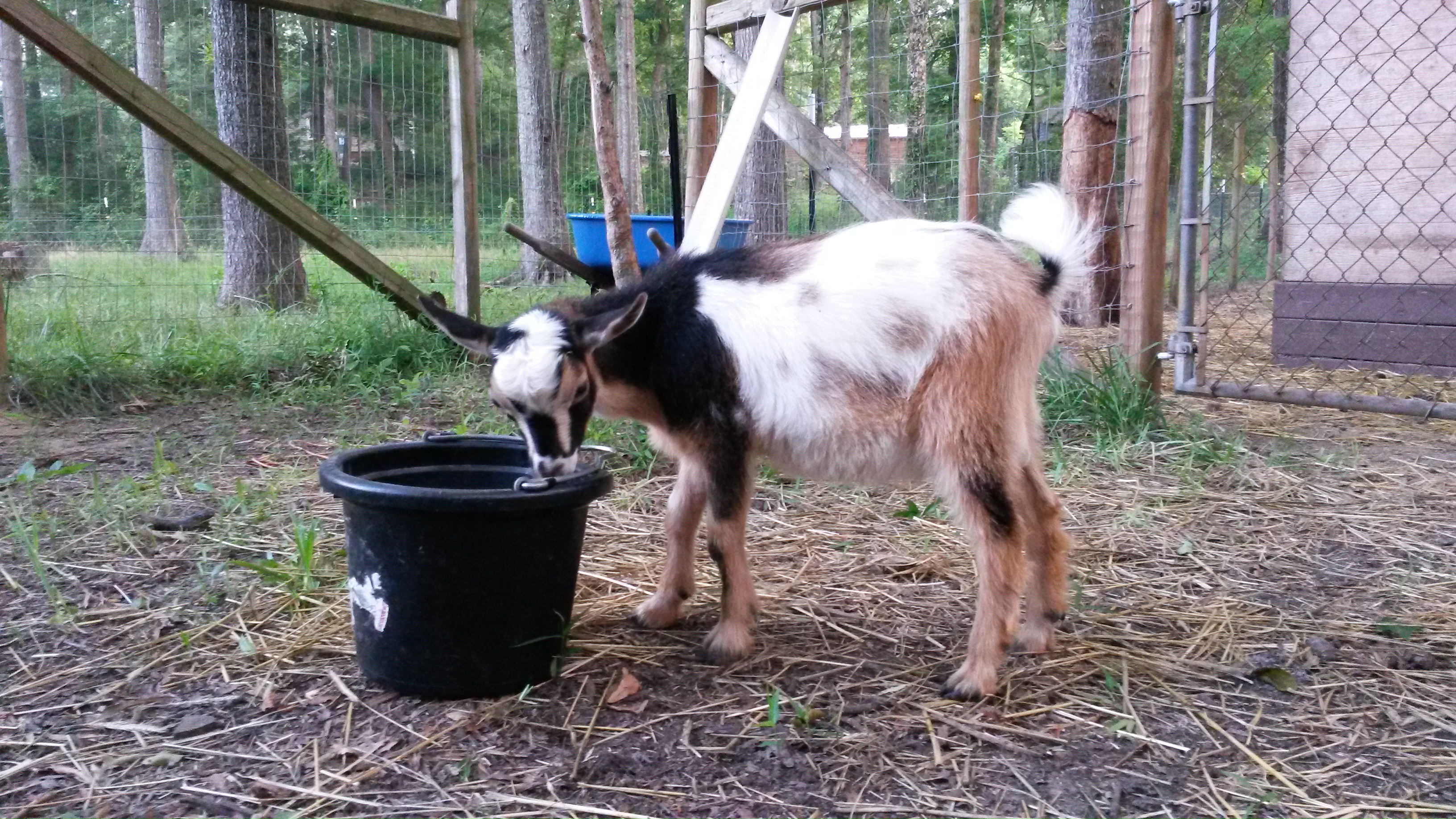 July 5th – after severe thunderstorms, we see a double (triple?) rainbow!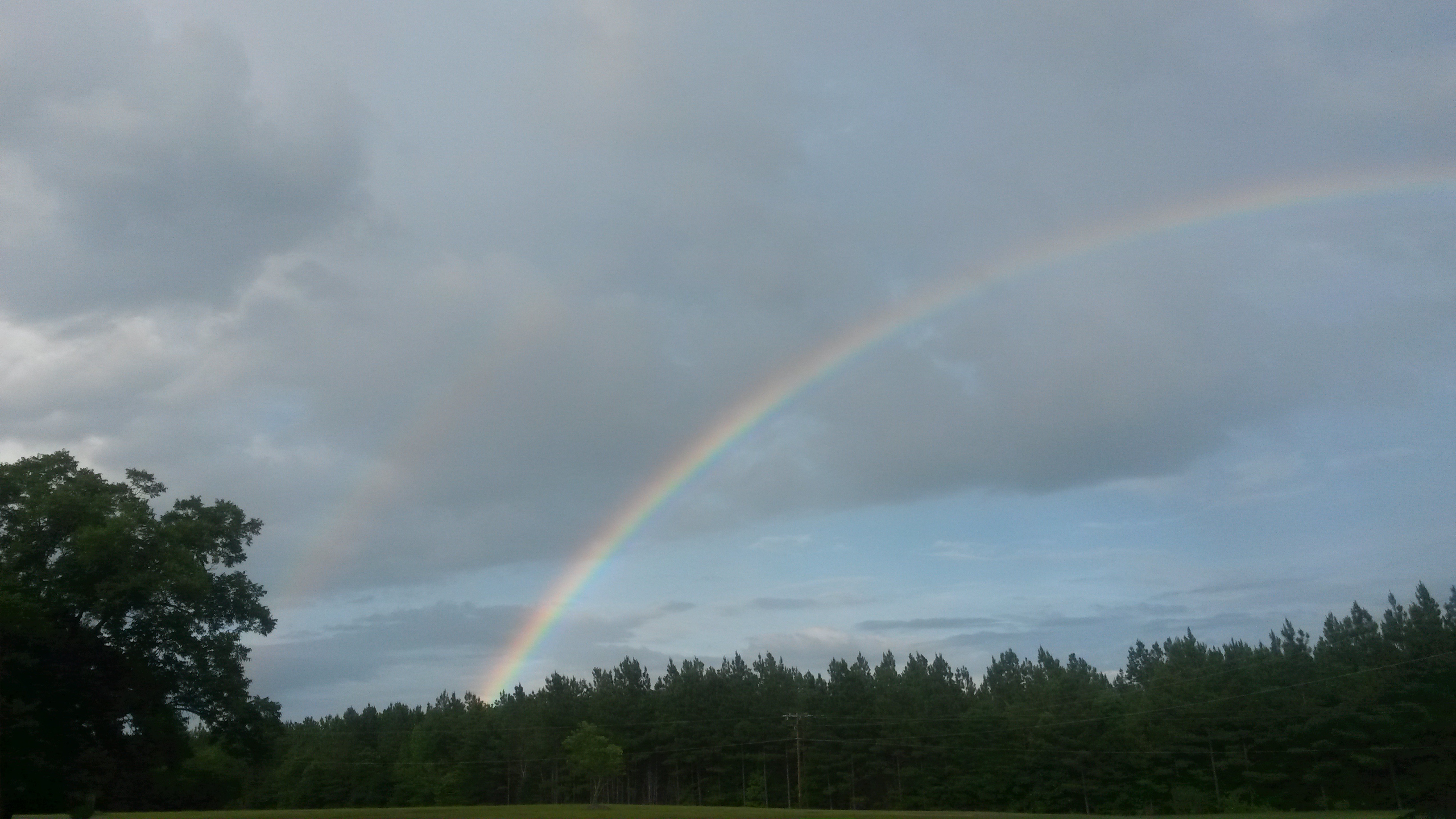 July 8th – when making pickles, we found a cucumber that obviously didn't want to be pickled. To all you vegetarians out there, beware! Cucumbers have feelings too! 🙂 LOL!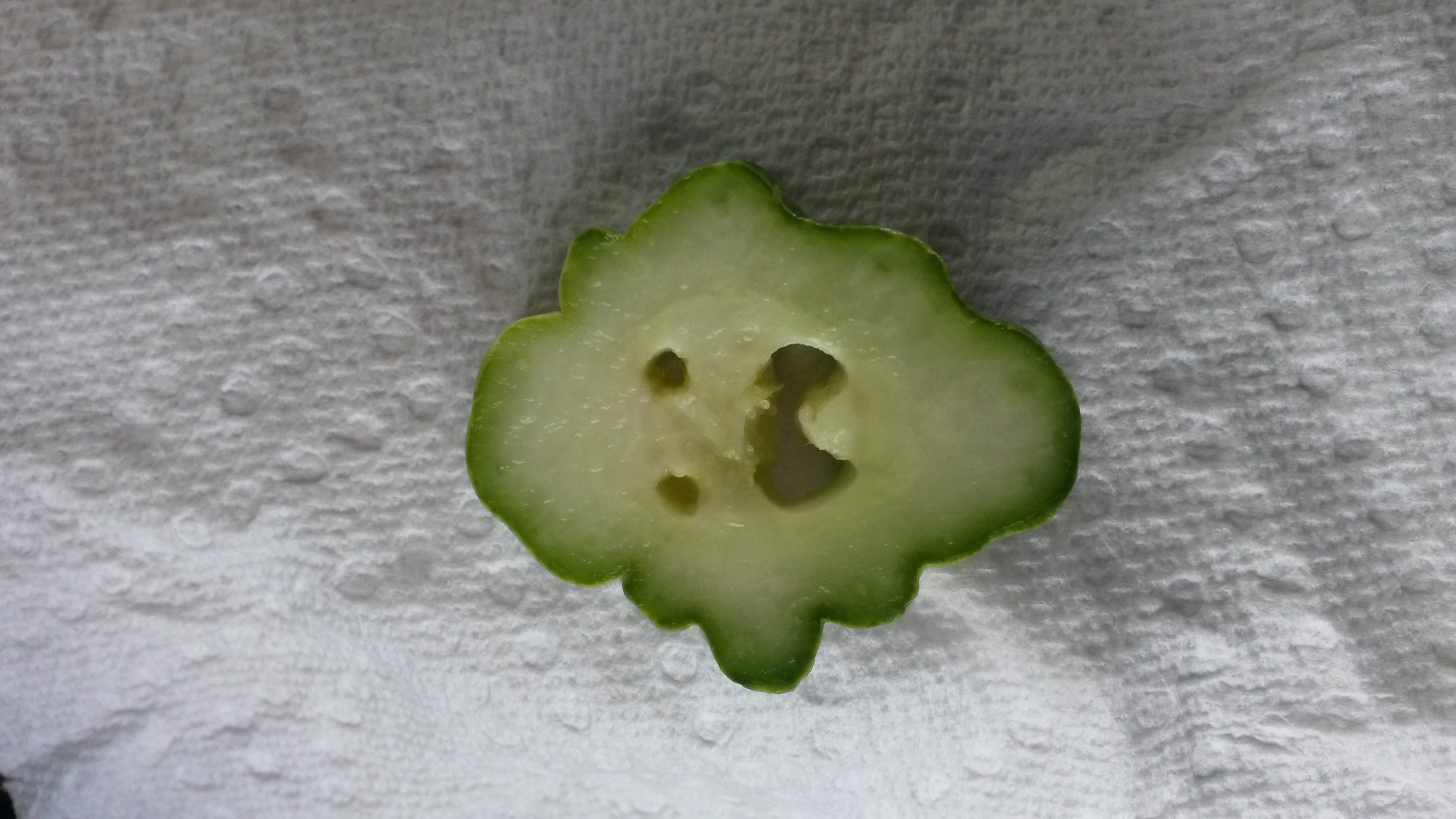 July 9th – The goats come full circle in the pasture rotation to paddock #1. After taking twice as much time as usual due to the amount of grass, paddock #1 had 4 foot high grass and 5-6 foot high sunflower volunteers…Yum!
July 11th – a large maple tree falls on the buck house, destroying the roof and one wall. Thankfully, no one was hurt. The roof has now been repaired, but the wall is still on the to-do list. For now, the bucks just have a "back door."
July 20th – we got our first truckload of Chaffhaye (available for purchase)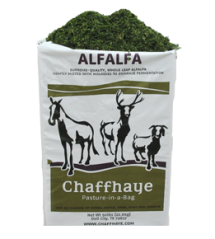 We currently have 4 bucklings and one mature buck available for sale; see For Sale page.
The summer has been busy, but quite fun and enjoyable too!
Summer night; the goat barn area is illuminated by floodlights and the moon is showing over the treeline.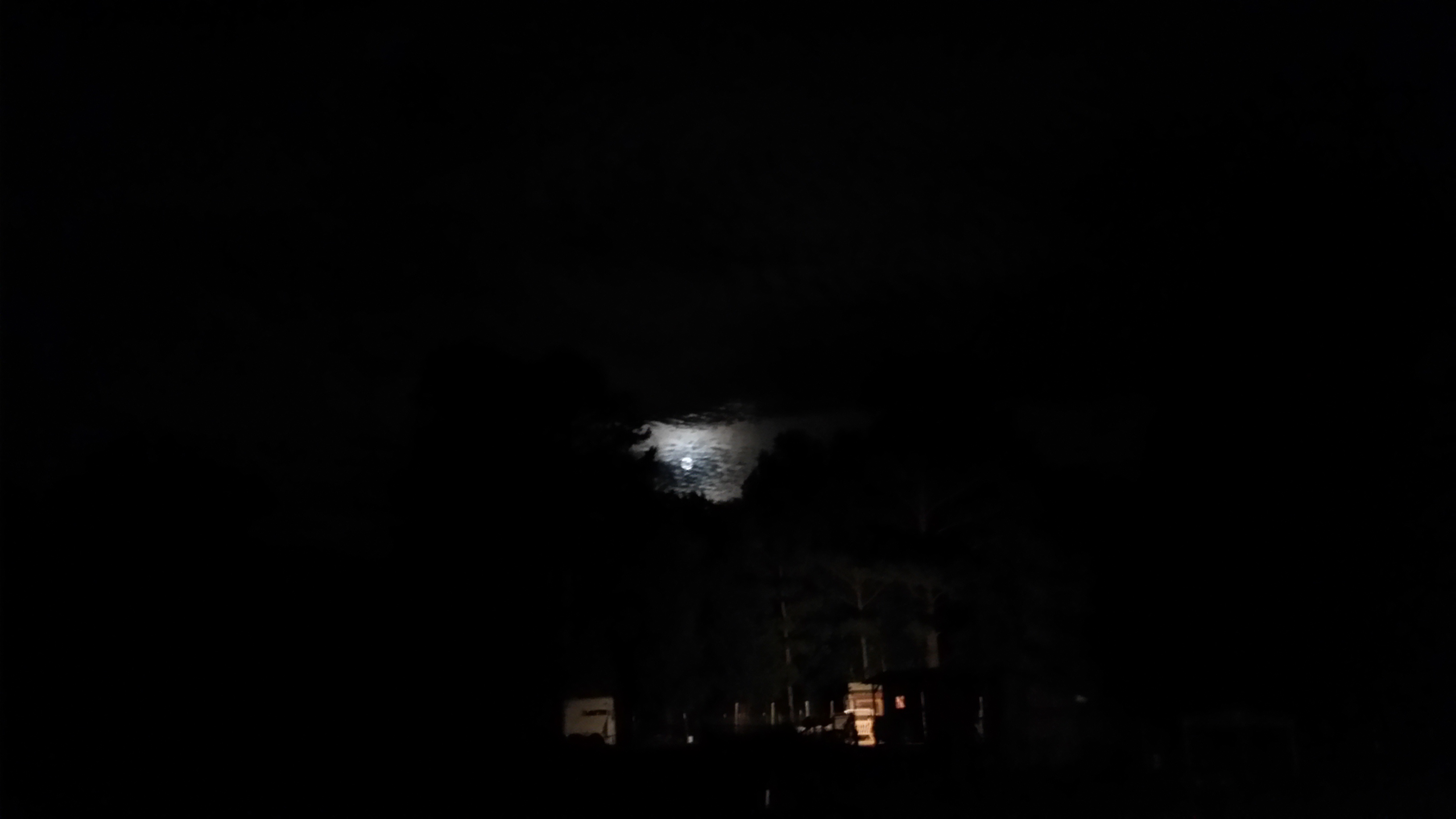 Summer also brings a bounty of good food! When you cook red sweet corn, all of the color comes out, but when you eat the kernels, it is still red!
Be the first to like this